Modern Beauties is a fanfic with full of action pack of romance, comedy, and modern drama. Modern Beauties is based/similar to the hit T.V series, Desprite HouseWifes. Tuan the writter of this fanfic is up to his 7th chapter and doing real well as Made in Mason City. As I said before, there are NO competition between the fanfic writters. Modern Beauties' showtimes are ONLY on Wednesdays and Saturdays!
To refresh your memories here is the overview of Modern Beauties!

Overview Season 1: On the roaming streets of Wisteria Lane there are known to be four beauties whose calls themselves the modern 'Tu Dai My Nhan'. They have unbelievably magnificent beauty, the best desired bodies, the sweetest and calming voice, and their greatest ability is to argue with anyone and everyone for hours without backing down. At the first glance anyone would have the impression of them being 'sluts and conceited modernize beauties'. However, their hearts are always in the right places; loving and caring for everyone around – especially each other because they are all orphans.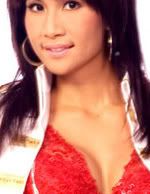 Tu Quyen is a young detective with a magnificent face and brilliant mind to break any mystery. Beside from the desire to help her community she also wanted to uncover a secret – to understand why her parents left her. At a robbery she was unable to save a young boy because of her unexpected chest pain, but manage to save a man (Luong Tung Quang) who she later fall madly in love with, but rejected his love because he is her sergeant and own the company. Tu Quyen swore to herself that she would never fall for anyone during work because she wanted her mind to be fixed on beating down the bad guy and finding her parents. As she reunited with her long lost mother, she discovers a deep dark secret…
Minh Tuyet is well liked in her community because of her sweet scented flower smell and innocent calm voice. Her Café shop is very welcome by men who love to drink coffee and stare at the modern beauty. Having to raise a younger sister (Van Quynh) who is constantly getting into trouble and act like a brat. Minh Tuyet desperately tries to talk to Van Quynh, but she could never reach out and lure her little sister in. As Van Quynh got older, their relationship grew father apart until Van Quynh commit a crime which causes Minh Tuyet to be involve. With the help of a friend (Bang Kieu) they manage to covers up the truth from the community. She slowly develope feelings for this 'friend'; however, Bang Kieu is already marry and has a family of his own.
Bao Han is the oldest of the group, but acts the silliest and always brings the group fun and laughter. Being serious in the designing company she has many hardship making friends because the girls are jealous of her stunning beauty and great talents while the men try to get her, but soon thinks she is cold hearted. In the world of a designer Bao Han has to learn to love her design – at first she didn't know how to love a design. However, when she was bored and had nothing to do, she discovers a friend online. Bao Han would tell this 'internet friend' all her secrets and life sorrow. She then started dreaming and admiring about this 'person'. However; when they decided to meet a controversy arouse between Bao Han and one of the four beauties…
Nhu Loan is the youngest of the four – with an innocent mind, beautiful face structure, and a magnificent slender body led her to set out and be a model. Starting out as passerby, a background model, she gradually moves toward the top with the help of her boss (Tran Thai Hoa) who she tricks and seduce. She is determined to be the most successful model in the world. Silently storing all her anger and pain inside she dreams for that one day she could look down at all the peoples that have made fun of her, but a life of a modern beauty is not that easy…
Taken from
http://modernbeauties.blogspot.com/